GAM Air Conditioning is a well-established business run by a father and three sons. With more than 50 years of industry experience, our air conditioning services are second-to-none. We value getting your units fixed in a timely manner. Our team strives to be punctual, honour our word and provide friendly service to all of our clients.
At GAM Air Conditioning, we're proud to say that we ARC-licensed technicians. That means we are verified to be professional and qualified technicians and must adhere to an industry code of practice. Our RTA number is: AU-46275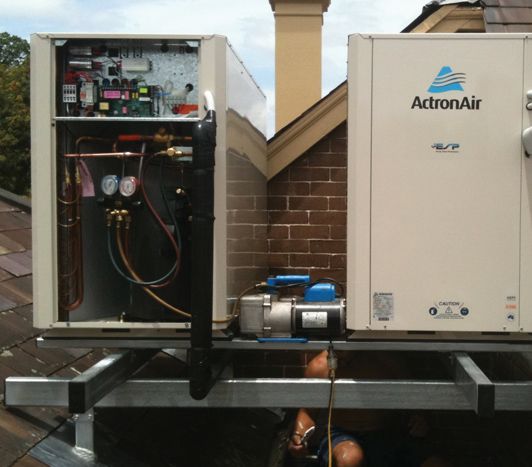 We specialise in finding solutions
Our team prides themselves on being punctual, always doing what they say and saying what they do, being honest, efficient and providing that family friendly feeling to all of our clients. We specialise in finding solutions to problems that were thought by others to have no solutions; tight spaces, awkward sites and complicated issues. We think outside the box and deliver every time.
Our workmanship is guaranteed and our work is thorough, as we strive for perfection in every job. The small details make all the difference and this is where most of our clients have been let down in the past when using other services.
Honesty, quality and excellence in every job
We provide and carry out work second-to-none. Our original core values were honesty, quality and excellence in every job which we still stand by today and back it with over 22 years of happy clients since the business began. We have proven to show excellence in all aspects of installation, repairs, service and maintenance.
G.A.M. works with all product types and all brands, residential and commercial. We have a huge customer base spanning the whole of the Sydney metro area and beyond. Once we have provided our services, our clients stick with us for life and usually send us more work through recommendations to their family and friends.
50 Years Experience in Service and Repair
We use our 50 years' experience in the service and repair sector to install these systems in a way that is trouble free, and lasts our clients many years, providing quality and efficiency, without breakdowns, disruptions, and money spent on constant call-outs.
One of our major strengths is understanding the shortfalls and problems commonly associated with bad installations, and carry out our work to make sure these don't arise in the future. This is why we offer a full five-year warranty period on our workmanship. We stand by it.
GET YOUR FREE INSTALLATION QUOTE

Get Efficient Repairs
It's essential to have your AC unit working properly, especially during hot summers. If your AC breaks down, you can call GAM Air Conditioning for repairs.

Quick Turnarounds
GAM Air Conditioning covers repairs for both residential and commercial clients, including schools and businesses.

Full, In-Depth Service
When it comes to AC breakdowns, we use our understanding of shortfalls and common problems to fix bad installations as well as o prevent future issues.
Our Work
Our work ranges from the installation of the smallest split systems (more for residential) up to some of the larger splits for commercial businesses and schools.