Commercial Air Conditioning Maintenance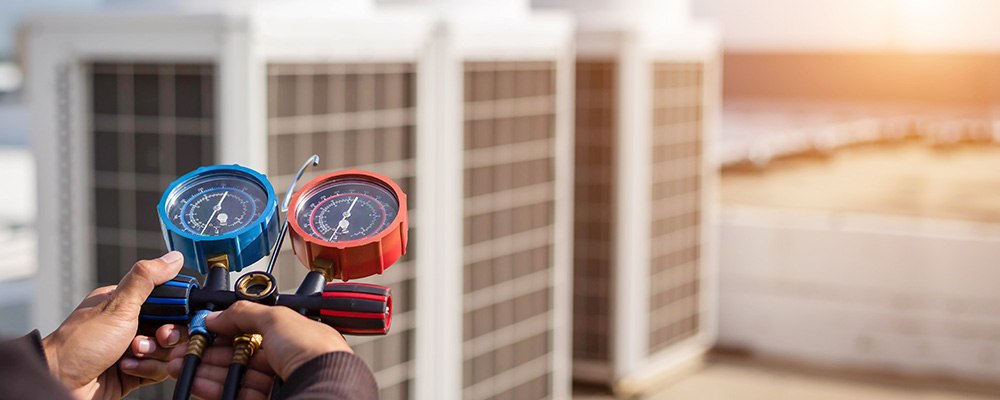 Keeping your air conditioning in top condition is the best way to make the most of your money. Old, un-serviced air conditioners can easily cost you hundreds in inefficient cooling. Or even thousands in repairs. Our reliable, professional team at GAM has extensive experience in commercial air conditioning maintenance. Above all, whatever your business requirements, we ensure top-quality service to keep everything running like clockwork. So, why not start your maintenance routine by contacting our team?
Why do I need air-con servicing?
You may think that simply installing your air conditioner is enough to guarantee years of use. However, much like your car or home, the better you care for your air-con, the longer it will last. Want to avoid breakdowns? Prevent the cost of replacing an unmaintained air conditioner? Then we're the team you need.
How does it work?
Maintenance is the key to prevention. Do you run a busy café? Stock perishables? Or want to offer the best customer service? Then well-maintained air-con is essential. Moreover, an air conditioner that isn't maintained might be costing you money in inefficiency, losing you money day after day.
How do we help? Firstly, we schedule in regular maintenance sessions to keep your air-con in peak condition. Secondly, we spot any problems or part replacements needed, saving you thousands on later repairs. Finally, we schedule you in for your next maintenance appointment to keep everything on track. Simple.
Why hire GAM?
Why choose our team for commercial air conditioning maintenance? As Sydney locals, our family-owned business is ready and waiting when you need us. Moreover, 50 years of experience makes us the most qualified team for the job. As comprehensive repair, installation and maintenance specialists, we cover every area of air conditioning you could ever need.
Maintenance on your schedule
We understand the needs and demands of Sydney-based businesses. In other words, we ensure our maintenance never interferes with your business. Our reliable, efficient services cause the minimum of fuss. Preventing repairs that could lead to closure in some cases. In short, we'll always go the extra mile for our local customers to keep your air-con in the best condition. That's quality service.
Ready to hire a maintenance service in Sydney? Speak to our team directly. We're up to the task whether you have one air conditioning system or a dozen. So, get in touch today to get started.