Commercial Air Conditioning Installation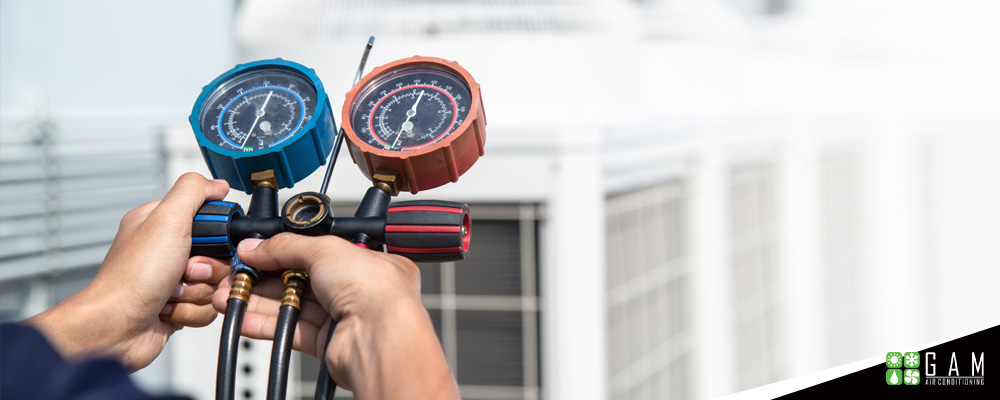 The right aircon can make a significant difference to commercial properties. Whether you're building a new retail store or looking to improve guest experience, our team at GAM can help you find the ideal solution. Above all, as commercial air conditioning installation specialists, we deliver exceptional quality service from a business you can trust. So, why not start by getting in touch with us today?
Professional air conditioning installation for commercial properties
Commercial properties' needs are typically different from those of the average home. As professional installers of commercial aircon, we understand those differences. First and foremost, our team works to deliver an installation that suits your budget, your goals and your schedule. Whether you're planning to open and need aircon quickly or you'd like to replace a faulty system, GAM has the expertise to get the job done effectively.
Your local commercial aircon specialists
As local Sydney aircon technicians, we're available nearby when you need air conditioning installed. Our proximity and highly experienced team mean you can rely on us to complete your installation to the highest standards. Firstly, we take your goal and needs into consideration. Next, we recommend the right aircon system for you. Finally, we complete installations with no fuss.
Expert installation tailored to your business
No two businesses are the same. Likewise, your aircon requirements won't be identical to any other company. As specialists in commercial installs, we can find tailored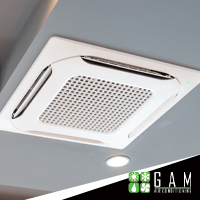 solutions that work for your specific space and requirements.
Cost-effective prices instead of packages
Instead of package prices, every job we do is 100% bespoke to our customers. What does this mean for you? Well, instead of paying for a generic service, you'll receive the care of a skilled team with an air conditioning system tailored to you. Moreover, we'll ensure the process is as quick, easy and straightforward as any generic installation.
What kinds of commercial air conditioning can you install?
Our team has plenty of experience installing aircon systems of all shapes and sizes across the commercial sector. For instance, we've worked in offices, retail businesses and more. As such, our services cover all of the different types of aircon installation you might need, including:
Split air conditioning
Ducted air conditioning
Why choose GAM?
Our team are highly trained and well-rated in their field. For instance, we've received an average five-star rating for the thousands of customers and businesses we've served. If you need a reliable company for your commercial air conditioning installation, GAM is the best team to rely on. In addition, we offer a five-year workmanship guarantee on all of our installs. Providing you with additional protection and peace of mind.
Our team have experience in working with older systems and are often able to repair them. A lot of other A/C technicians will simply suggest to replace the unit. Repairs to the older units can save customers money and the cost of forking out for a whole new system when we can repair it for a fraction of the cost. 
Get a quote today
Want to hire GAM? Get in touch via our online form. Or call us directly on 02 8747 0049 to discuss your requirements and get an immediate quote for our services. From single-room installs to large-scale aircon, we deliver excellent results on every job.