Commercial Aircon Installation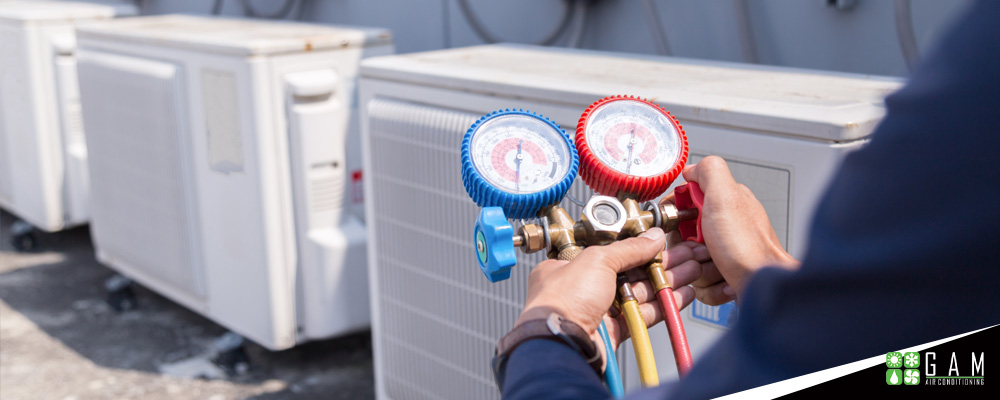 Hiring the right team can make the job easier if you plan to install aircon in your commercial building. For example, our team at GAM has decades of experience in the industry and a stellar reputation for our work. Whether you're replacing existing aircon or looking for an installer for a new build, our team can help you. Contact us directly to get a free quote for our services.
Commercial air conditioning installation for your business
As a local team with more than 30 years of experience in our field, we help to make your commercial air conditioning installation as smooth as possible. Above all, we aim to provide a professional service from start to finish. We have plenty of experience working with commercial businesses across the Sydney area to install high-quality, suitable aircon in their properties.
Your local Sydney air conditioner specialists
Our local proximity and fully licensed team make us a good choice for aircon installation in the Sydney area. Instead of waiting for a national team, you get the benefit of expertise close by. In addition, we can continue our services after installation with regular maintenance and care, ensuring your aircon is in top condition for years to come.
Tailored installs to suit your business needs
Why settle for a package that doesn't fit your business? Instead, GAM works on a bespoke basis with our commercial customers. So, you get the benefit of a completely tailored service that suits your business specifically, with no unnecessary extras. Our experience in the aircon industry means we can professionally advise on a solution that suits you perfectly.
High-quality work that fits your budget
Much like we don't offer generic solutions, we also don't have a fixed price for our aircon installation services. As a result, we can provide you with a tailored service at the right price, allowing you to choose an install that works for your business and budget. First and foremost, we want to provide the best service at the right price.
What kind of commercial aircon can you install?
We're comprehensive specialists in all kinds of air conditioning systems. As such, we can recommend the solution and brand that fits you best. With nearly three decades of expertise, our licensed team covers various air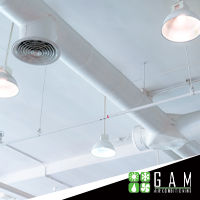 conditioning units, from simple split systems suitable for small rooms and domestic use to larger, rooftop and ducted systems depending on your property.
Why choose GAM?
We're the team you can trust. Our excellent reputation and commitment to high-quality work have allowed us to build a community of happy customers. In other words, we're highly recommended by many businesses and individuals across Sydney. If you're looking for a reliable, competitively priced commercial aircon installer in Sydney, Gam is the team for you.
Our team have experience in working with older systems and are often able to repair them. A lot of other A/C technicians will simply suggest to replace the unit. Repairs to the older units can save customers money and the cost of forking out for a whole new system when we can repair it for a fraction of the cost. 
Get a quote for our commercial aircon installation services
Need a quote? You can call us on 02 8747 0049 to discuss your goals and requirements. Or, alternatively, fill out our online contact form. From there, a member of our team will be in touch. From small businesses to larger offices and retail stores, we're the top choice for commercial aircon installation in the Sydney area.