Commercial Aircon Servicing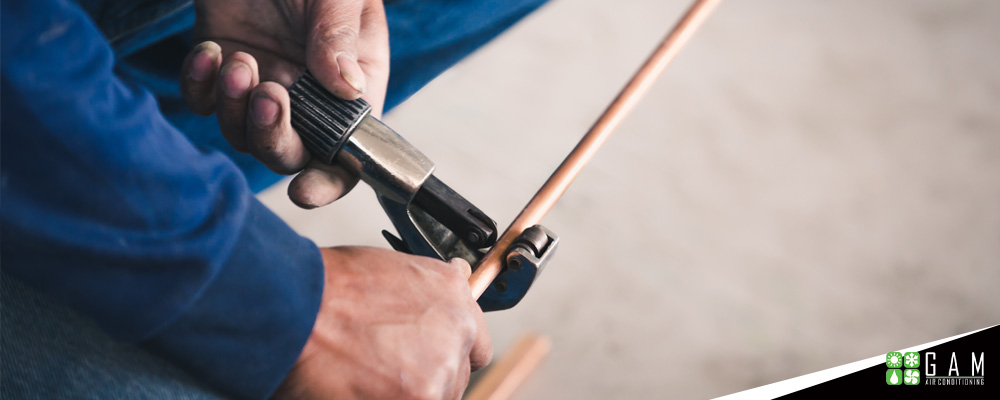 Keeping your air conditioning in top condition is a must to prevent breakdowns when you leave expect it. For example, in the middle of a heatwave. If you want to keep your climate-controlled year-round, GAM can help. In other words, our commercial aircon servicing ensures your property stays at the right temperature every season. So, get in touch today to get a free quote for our service.
Professional aircon servicing for commercial businesses
As a commercial business, you have a far higher demand for aircon than the average home. The strain placed on air conditioners to control large areas can lead to breakdowns and permanent damage. However, regular maintenance can help to reduce this problem. You can keep everything running perfectly day in and day out by servicing your aircon each year.
Your local air conditioner maintenance specialists
GAM provides local services as specialist aircon maintenance and servicing experts. We support many local businesses to ensure their air conditioning runs as it should. Firstly, we perform initial checks to resolve any initial problems with your current system. Secondly, we schedule you for regular maintenance throughout the year. Finally, we're here to help in the event of a breakdown or if you decide to replace your existing aircon with something new.
We also offer a Preventative Mechanical Maintenance Deep Clean service on all types of A/Cs. This helps the A/C systems work at maximum performance, efficiency saving on electricity and also provides fresh clean air for you to breathe. It also helps elongate the life span of the systems. This involves the following:
We firstly start with carrying out a Full Mechanical Preventative service on any type or brand of air conditioning system whether it's a domestic or commercial application.
We pull apart all required facia panels, filters, fan blowers and drain pans or any other parts that are necessary to come off.
We then spray hospital grade disinfectant on all internals such as body, evaporator coils, and any other components internally, followed by completely pressure washing everything clean and back to brand new.
After that is complete we carry out the same process for all the removed parts and components as well and once everything has been disinfected and washed we put the air conditioning system back together literally returning the entire system back to brand new condition.
After it has been put back together, we then spray sanitiser on the internals and components guaranteeing all germs, mould, bacteria and any other nasties have been killed.
Why get your air conditioner serviced?
Much like your car, it's vital that your air conditioning is serviced regularly. Most importantly, as an integral part of customer service or employee care, you want to ensure everything is working year-round. Beyond that, regular servicing can save you thousands on breakdowns, replacement parts or new installs over the years. Some of the reasons you should invest in servicing include:
Improving the longevity of your system
The better cared-for your air conditioning is, the longer it's likely to last. So, consistent servicing is the ideal way to save the significant up-front sum of repairs or replacements. Regular maintenance can also help to improve the quality of output of air conditioners. Allowing you to get more out of a system you may have been considering replacing.
Preventing future damage or breakdowns
A well-maintained aircon that's looked after by specialists, like GAM, is less likely to break down out of nowhere. Our experts can spot the warning signs of future breakdowns,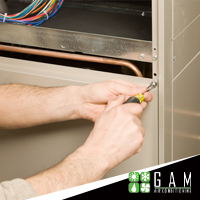 allowing for more affordable repairs and fixes. In addition, systems that are maintained with cleaning and properly removing debris are less likely to break down in general.
Keeping your system running perfectly year-round
Aircon always fails when it's needed to most. Regular care is key if you want to keep your commercial property cool during a drought or heatwave. For instance, regular maintenance can help air conditioners keep up with increased demand during hotter weather. As a result, they're less likely to fail when it's most important to have them running.
Why choose GAM?
We're your local commercial aircon specialists in Sydney. From installs to servicing, we're a trusted team of experts with more than 30 years of industry experience. We can provide the professional support you require if you need to keep your air conditioning in top condition.
Get a quote
Want a quote for aircon servicing? Contact us on 02 8747 0049 to chat about your requirements. Alternatively, you can fill out our online contact form, and our team will be back in touch with you shortly. For regular maintenance, GAM is the best team for the job.