Commercial rooftop air conditioner services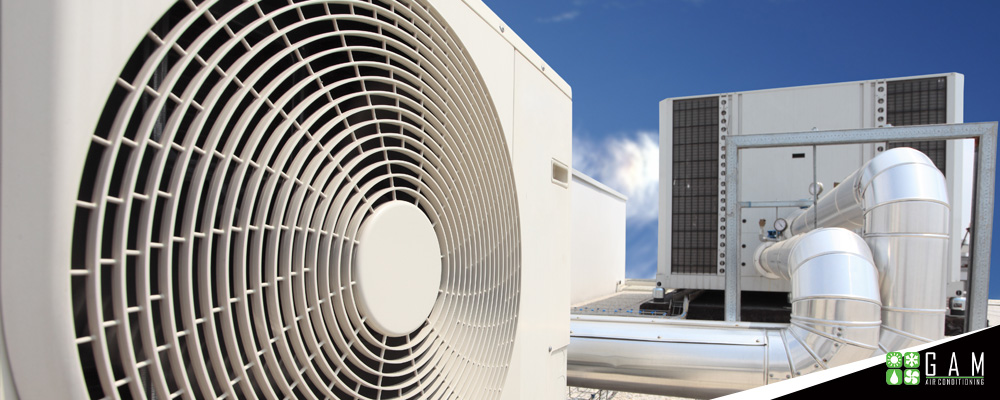 Rooftop solutions are the ideal choice for commercial premises, saving valuable space while delivering the powerful HVAC solution your business needs. As air conditioning specialists, we're the experts when it comes to installing, maintaining and repairing commercial rooftop air conditioners. So, whether you're considering air conditioning for the first time or want to replace an older system, we're the team for the job. Above all, we'll put your needs first. Get in contact today to book an appointment with GAM.
Why install a commercial rooftop air conditioner?
The demands for air conditioning in commercial premises are far higher than the average home. For instance, you may need to temperature control a large open area, such as an office space. On the other hand, you may need air conditioning that's powerful enough to handle a continual flow of customers in and out of your business. Choosing a suitable commercial system is key, and our team is on hand to help you make the right decision for your business.
The benefits of a rooftop air conditioning system
A suitable rooftop air conditioner can do highly effective work with minimal disruption to your workplace, shop floor or public spaces. Firstly, a rooftop system provides ample room for better temperature control. Secondly, a purpose-built system will meet your standards every time. Here are some of the key benefits to consider:
Save money on constant repairs
System designs for less use are far more likely to break down for commercial applications. As such, switching your old, worn-out system for a new rooftop air conditioner is an effective way to save costs on repairs and ensure your air conditioning is reliable years after installation.
Provide the best experience to your customers or employees
Better air conditioning is crucial in providing a positive experience for employees and customers. While a faulty or old-fashioned air conditioner can be dissatisfactory, a new rooftop system has the power and functionality for effective temperature control without any health and safety risks.
A reliable system you can trust
A purpose-installed air conditioning system provides peace of mind. Without the worry of breaking down and a high-quality installation by a reputable team, you've got a system you can rely on. First and foremost, you can focus on other areas of your business. In addition, you can provide a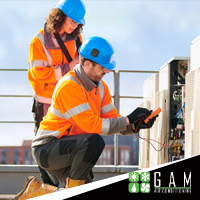 consistent experience to everyone who steps through your doors.
Why choose GAM?
As Sydney's trusted local air conditioning specialists, you can rely on our friendly and skilled team to conduct repairs, complete installations and provide recommendations you can trust. For example, we've worked with clients for more than 30 years, delivering excellent results for their air conditioning requirements. So, we're the best team for the job, whether you're building a new shopping centre or replacing an outdated rooftop system.
Book an appointment to install commercial rooftop air conditioners today
Need a local air conditioning specialist for your business? With a five-year warranty and nearly three decades of expertise, GAM is the team for you. Get in touch now to book an appointment, or call 02 8747 0049 to get a quote today.